by Jim Paul M. Belgado, Sta. Lourdes National High School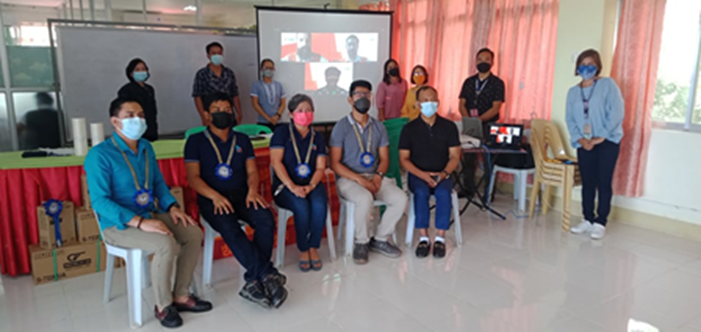 Vivant Foundation, Inc. (VFI) donated items and supplies to the Schools Division of Puerto Princesa to aid select schools in their implementation of distance learning. The said donations were handed over by Delta P, Inc.
The turnover ceremony, held on September 16, was attended by VFI CEO Shem Jose Garcia, Mr. Benjamin Chiu, and Ms. Yedaya Amahan, together with Delta P Business Development Manager Cherry de Dios, Project RELY Technical Coordinator Engr. Jeffrey Dela Cruz, along with division chiefs Dr. Eleazer Arellano of SGOD and Dr. Cyril Serador of CID. Also joining them were SEPS Dr. Anna Mylene Natividad and Sir Armando Bonbon, EPS II Ma'am Cristina Ferriol, and the five school heads from recipient schools.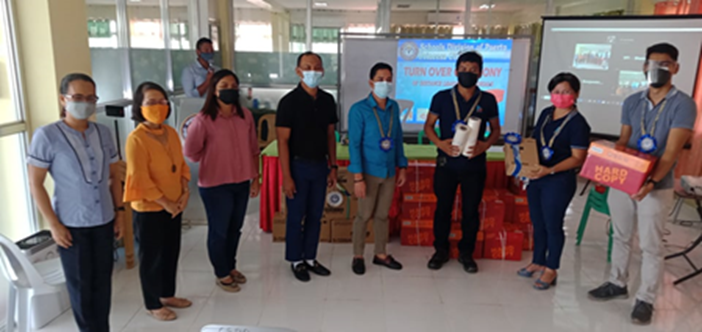 The donated materials include 500 reams of A4-sized bond paper, several printer ink bottles, and multiple master rolls amounting to over P166 thousand.
Tagburos ES, Aplaya ES, Sta. Lourdes ES, Sta. Lourdes NHS, and Busngol ES are the five lucky schools that received additional supplies.
For the SY 2021-2022, City DepEd will continue printing modules and activity sheets to cater to the unique needs of students who preferred printed-modular as their learning modality.
Educational TV and online learning are the other modes of instruction utilized by public schools in PPC DepEd.
(Photo Courtesy of Armando C. Bonbon, SEPS)