By Jim Paul M. Belgado
"A true teacher does not terrorize ignorant students, because a true teacher knows that it is his job to cure ignorance."
The quotation from the late Sen. Mirriam Defensor-Santiago impresses on me the indispensable role teachers play in finding the panacea for ignorance. The cure-all will be to no avail unless the physician is knowledgeable and skilled enough to prescribe these drugs properly to patients after a thorough medical diagnosis. Such is the value of the teacher's job in this day and age, plagued by intolerable innocence amid fast-paced technological trends and scientific developments.
This teachers' day, let us take a look at the inner motivations of some of our young teachers, delve into their aspiration to make a mark in the lives of their learners, visit the most precious corners of their hearts occupied by memories of their past mentors, and fancy who they would have been save for being teachers.
—-oooo—-
May Rose Gomez, TVL Teacher
"I teach because I feel the urge to share my knowledge and help students develop their skills.
My greatest fulfillment as a teacher is whenever I see my students loving their studies or when I'll see them successful in their chosen career.
My favorite teacher is Ma'am Ortega from Aborlan NHS. She was the first teacher who taught me to trust myself so I can accomplish things. I was already excelling in grade school, but when I reached the secondary level and met her, I learned how to value my studies more. Through her, I got motivated to strive harder in my studies. Seeing that I have the potential, she encouraged me to join different school competitions.
In my college years in HTU, I also had one favorite teacher in the person of Ma'am Monette Montejo. I like her acting as a second mother to my classmates. When other teachers disliked our group, she stayed there for us.
Had I not been teaching, I imagine myself as a hotelier or someone who happily works in the tourism industry."
Annaliza Lagrada, TVL Teacher
"I teach because I wanted to impart the knowledge, the skills and the values that I have. I love doing it because it is my work.
My greatest fulfillment as a teacher is when I see my students learning something meaningful in my class and they can use this knowledge in real life situations.
My favorite teacher is my mother, Ms. Irene C. Lagrada. She was the first person who inspired me and made me see by her own example that teaching is a great profession.
If I were not a teacher, I would have become a good chef or a talented disc jockey."
Jesrell Abregundo, Math Teacher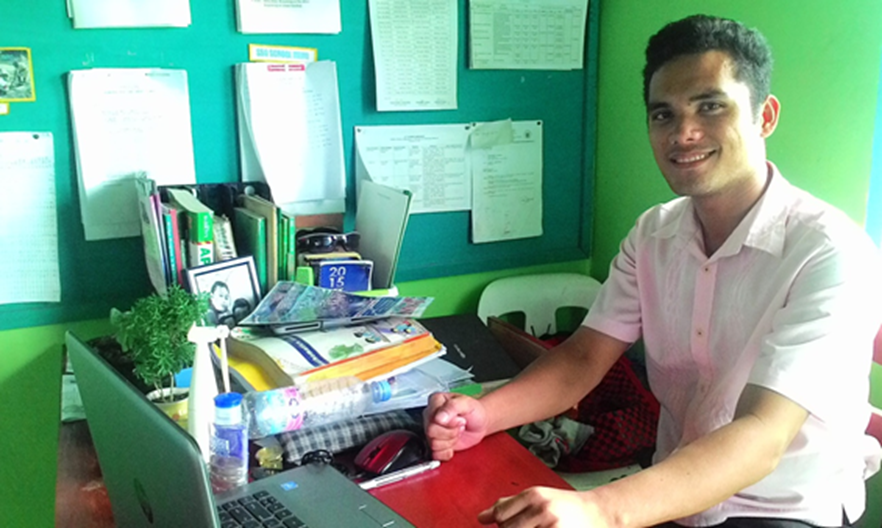 "I teach because of my passion in teaching young minds. Though, it was not my first choice, I eventually did learn how to love this work. After all, it's one of the most stable jobs and the noblest profession in the land.
My greatest fulfillment was when I was able to teach in elementary. At first, I had so many difficulties adjusting to numerous changes and undergone different trials and challenges that go along with being a teacher. After a year, however, I learned how to love my pupils which paved way for my enjoyment and personal satisfaction in the field of teaching.
My favorite teachers are Ma'am Lerna L. Ayco and Ma'am Marissa S. Pontillas. They are both good in Math and are passionate in teaching. I love how they care for their students.
If I were not teaching, I think I would have been a civil engineer by now since I consider it as my first calling."
Marcelo Ballon, Science Teacher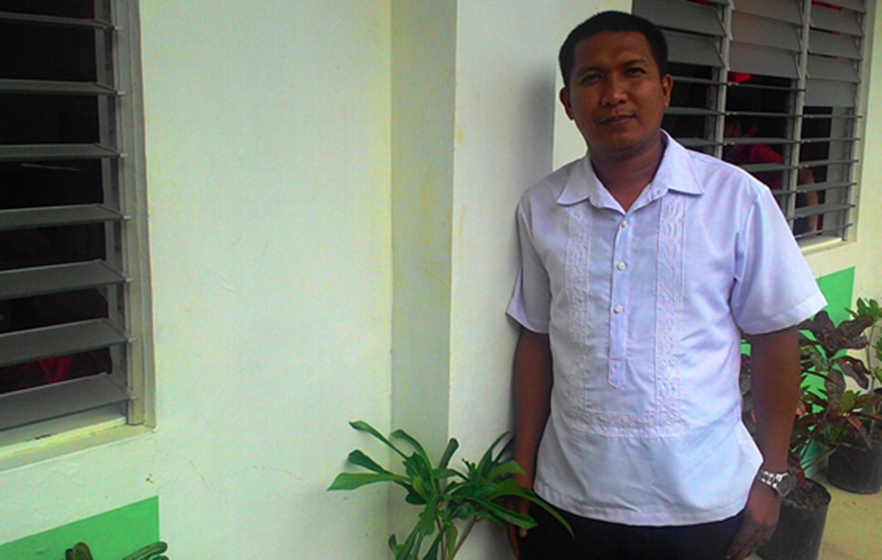 "I teach because I was inspired by my high school teachers by the different styles and approaches they applied in teaching.
My greatest fulfillment was whenever the students I handled would excel in different competitions in and out of the school and that they would try doing all sorts of thing just to reach their full potentials.
My favorite teachers are Ms. Joanne Barnedo, Ms. Nena Domingo, Ms. Zenaida Quillip and Mr. Simplicio Quillip.
If I were not a teacher, maybe I was a coast guard or maybe an agriculturist."
Irene Mia Sumandi, Math Teacher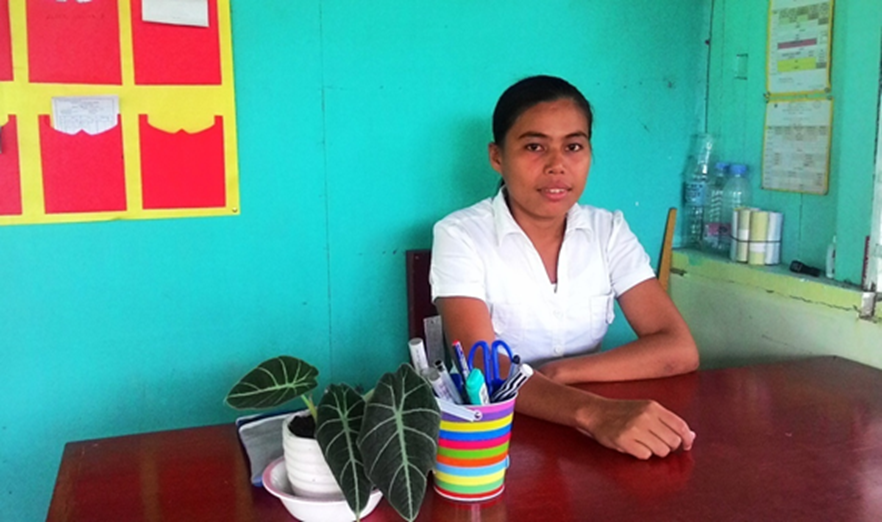 "I teach because imparting knowledge to them makes me feel happy and satisfied. I teach because of the benefit I get from it of seeing them successful because of me.
Becoming the best teacher in the world was never one of my goals. I'm already content if ever I'd hear a student saying I am his/her best teacher.
I have lots of favorite teachers. Those teachers, however, who really made a mark in my life are those who challenged me, those who were able to identify my potential and bring out the best in me. During my graduate studies, I really looked up to Dr. Robertson. In college, I have Sir Mateo Bacosa and the late Sir Rodrigo Dacillo. When I was in elementary, I have my Grade 1 teacher who made me do something I'd never thought I would do at that young age, such as coming in front of the class to write on the chalk board. In Grade 6, I had a teacher who wrote words on my test paper whose meaning I still could not figure out up to now. The words went like, 'I believe that you're going to be somebody someday.'
If teaching were not my vocation, I would have been an engineer or a police officer. I wanted to be an engineer because it was the dream of mine to make designs and buildings that will bear my unique signature. Later on, I realized how lucky I am for being one because of the difference in the outputs we produce. Engineers make buildings that later on may turn to ruin, while teachers make students who will carry their legacy for generations to come."
—-oooo—-
This was an original post on October 3, 2016 in the now defunct DepEd-Palawan Blogsite. The teachers featured in the article were SHS teachers of San Vicente National High School, San Vicente, Palawan where the writer used to teach.